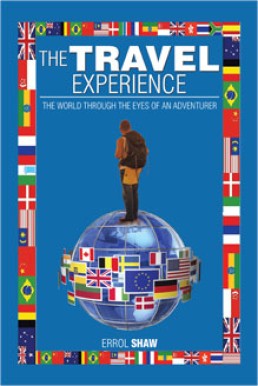 When I first started traveling, I was unprepared for the experiences that were about to unfold. My only hope was to get a better understanding of the many cultures that make the world such a unique place. I also have a great love for people and wanted to meet as many people as I possibly could. That experience did come to light as I move from one part of the globe to another.
I can honestly say that of all the countries I have traveled around the world, not one place share the same similarity. From the poor and hungry in the far east to the middle east and from the squatters camp in Soweto to the Aborigines down in Australia, all embraced their own sets of values which has no comparison yet there are some values that enable the traveler to see that in spite of these unique cultural differences, people do share one thing in common. The will to embrace others who they may consider to be different in many ways.
Nothing that I have seen at home, prepares me for these experiences that I have come face to face with in different parts of the world. Some of these experiences help me to deal with out of the ordinary circumstances that often presented themselves. Today I am happy to say that I am more giving and are more eager to embrace people in spite of their circumstances. When I see people in a bad state, I developed a sense of feeling. I can no longer turn away from anyone who are in dyers need. I am in a place where I am ready to do all in my power to help those who are in need. I have become a more caring person. In that, I encourage people to terminate their differences and think of how important it is to care for others regardless of their outward appearance. I must also add that it is important to go out in the world and embrace it's people. Understand what it is that makes us different in many ways yet similar. I can guarantee that you too will be a kinder more loving person that will no longer take anyone or anything for granted. I guarantee that you too will have an epiphany of the human experience.
Order a copy now!
Join My Mailing List!
Would you like more information about this book?
Please fill out the form below so that I can add you to my email distribution list.
I thank you in advance for your interest!